Polymer Clay Personalised Keepsake Wedding Toppers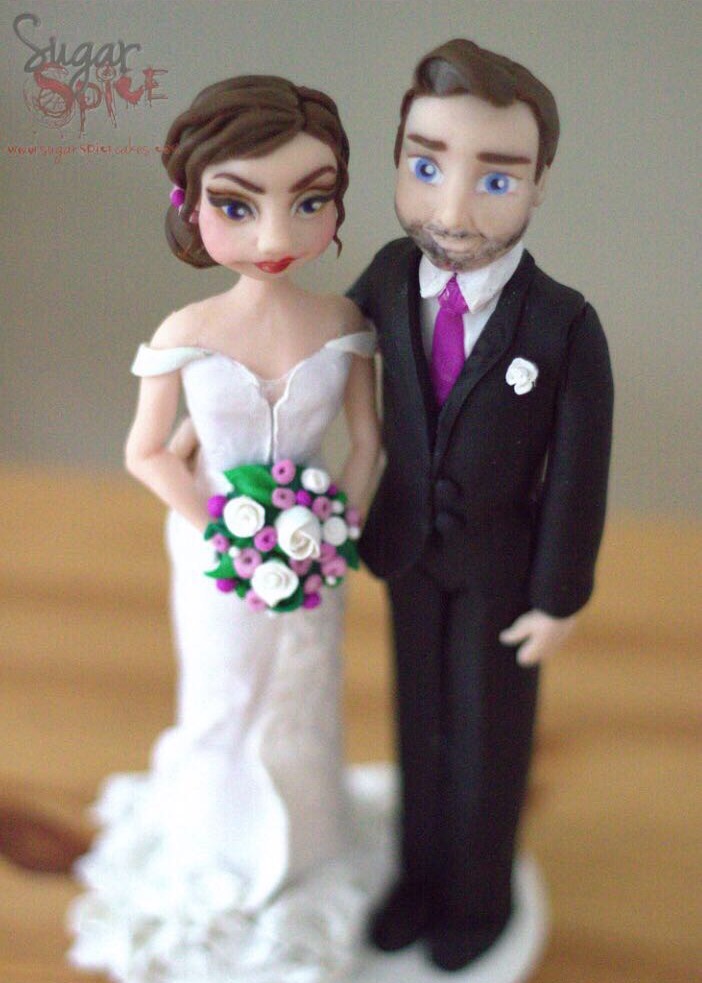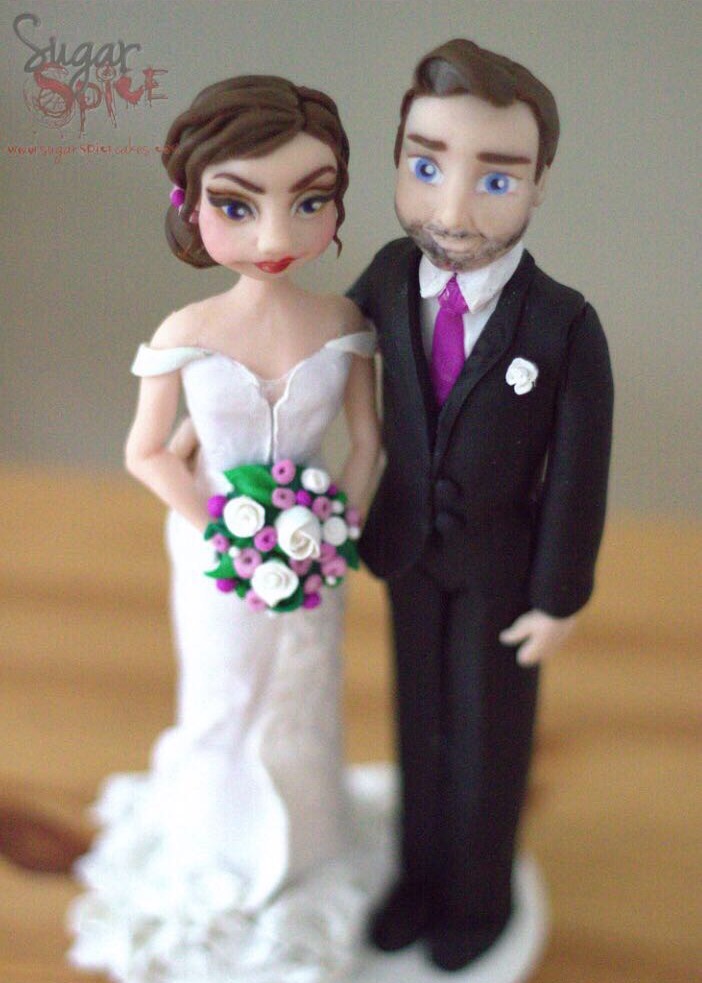 Polymer Clay Personalised Keepsake Wedding Toppers
You can purchase your very own personalised Bride & Groom wedding toppers for your cake which offer a more permanent alternative than chocolate, with all figurines made from polymer clay - a non-perishable, non-toxic and inedible material.
Flowers, dresses and other clothing can all be made to resemble those worn by the Happy Couple, so there is no mistaking whose day it is.
We will tailor all features to the couple, including eye colour, hair style and clothing choice.
Upon payment we will contact you via email to ask you to supply as many details for your personalised topper as possible. These details can be provided in the form of a detailed description or photographs, but (more commonly) a combination of both. Hair/eye colour, skin tone, hairstyle on the day and of course your outfits.
Its is not a problem if you are unsure of outfits right now. While I will need to know what you would like included on your topper well in advance of your booking date (e.g. number of figures, ages of children, type and number of pets/props) finer details of clothes are not required until 7 days before your booking date.
Our toppers measure 7" in height and are on a disc measuring 4" in diameter, the perfect size to compliment your wedding cake.
From order our toppers do take 4-5 weeks to turn around. All orders are shipped via Royal Mail Special delivery and you will be emailed a tracking number the day of dispatch.